41ST Illinois State Junior Girls' Championship
August 4-5, 2020
Hickory Point Golf Course, Forsyth, IL
Championship Information
41st Illinois State Junior Girls' Championship
Dates: August 4-5, 2020
Location: Hickory Point Golf Course, Forsyth, Illinois
Entry Deadline: July 27, 2020
Format: The championship will be determined by 36 holes of stroke play.
Players will be flighted by gross score following the first round of play. The Champion will be determined by the low 2 day score regardless of flight.
Eligibility: This event is open to all female residents of Illinois with a handicap index of 28.0 or less or a scoring average of 100 or less, who have not reached their 19th birthday and have not yet begun college.
Entry Fee: The entry fee is $125 and includes the two championship rounds and prizes..
Refunds: Refunds for withdrawals prior to July 27th will have a $15 administrative fee deducted. No refunds will be given after July 27. Players may withdraw for a full refund prior to the start of play.
Entry Deadline: Entries will be accepted from the applicants with the lowest handicap indexes until July 27, 2020 or until the field of 84 players
is full or pairings have been set. Players should check the "Entries Received" list under the "Player Info" menu to confirm receipt of entry.
In the event of a full field, a waiting list will be established. Players who are affected will be contacted by the IWGA and the waiting list will be posted under the "Player Info" menu on this website. All players who are placed on the waiting list and are not offered a spot in the championship or who choose to not accept an offered spot will have their full entry fee refunded.
Registration: ** IMPORTANT ** All players must either register in person or by calling the Junior Am registration line at (815) 200-9820 on Monday August 3 between 11:00AM and 3:00PM
Junior Rankings: This championship is included in both the AJGA Performance Based Entry (PBE) system and the Junior Golf Scoreboard
ranking database.
AJGA Finish Awards:
1-3.......... Full Exemption Top 10 ...... 8 Performance Stars
Top 5...... 12 Performance Stars Top 15....... 4 Performance stars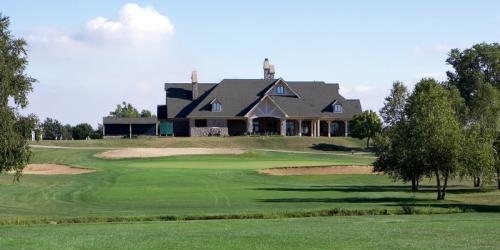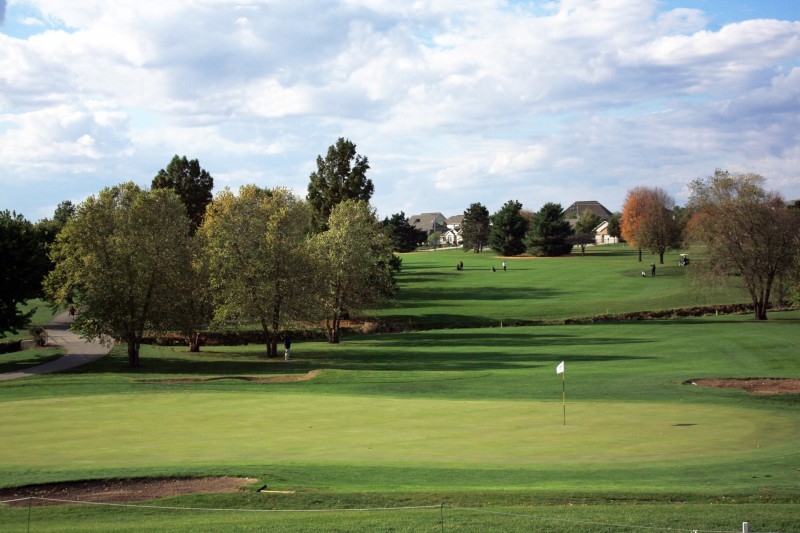 COVID-19 UPDATE (WE'RE A GO!)
As you all know, we have been living with the ramifications of COVID-19 for several months now and it will be with through August.
The IWGA takes great pride in conducting the three Illinois State Women's & Girls' Championships. While we had to cancel the 2020 State Am due to Illinois golfing restrictions, we are a "GO" for the Junior Girls' Championship!
The championship will be played under State of Illinois, CDC, and AJGA recommendations. The championship will be played under the following guidelines:
The flagstick will remain in the hole for all play to eliminate handling.

The cup will be shallow to prevent the ball from falling into the bottom of the hole.

Rakes will not be available at bunkers to eliminate handling. Players are requested to smooth bunkers as best they can using their feet and/or club following exiting from a bunker. Rules officials and volunteers will do their best to assist with additional smoothing as able. Additional relief options may be available and will be documented in the Notice to Players.

Scorecards will be verbally confirmed between the player and her marker and no signatures will be required.

Procedures will be in place to provide for social distancing in the practice areas and pavilion.

Additional spectator restrictions will be in place to enforce social distancing and will be documented with the Notice to Players.
We hope that this format will provide many of our players and parents a comfort level that they will consider attending the championship.
While we do our best, we do not have the ability to screen or test players other than to request that anyone feeling ill to please withdraw prior to arriving on site. Players attend at their own risk.
The entry deadline is July 27th. However, unlike normal years and superseding the wording in our entry materials, a full refund will be issued to any player who decides to withdraw prior to the start of play. No questions asked.